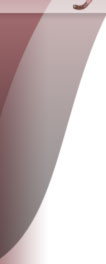 To order a kitten
To answer your questions, fill this form. Write please information about itself and about tom what quality, floor and color of kitten you would like to purchase. Coming from your wishes I will be able you to give more complete answer.
Delivery of kitten to your city or country, carried out at your expense and not included in the cost of kitten.
Animal quality:
PET - a home favourite (castrated cat), animal, is acquired on your own, is not of interest for the pedigree breeding.
BREED - it is possible to utillize in the pedigree breeding, not count on prize places on exhibitions.
SHOW are animals, intended for an exhibition career and pedigree work.
On this page you can carry out the advanced order on kittens of our cattery.
Also you can familiarize with the Contract of Sale and purchase Download the document (only in Russian) >>>